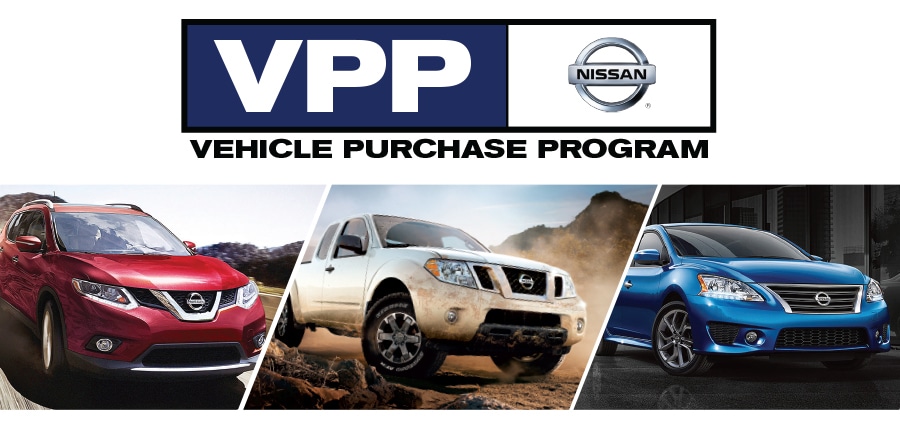 What is Nissan's Vehicle Purchase Program?
Nissan's Vehicle Purchase Program allows employees and family members of Nissan and Nissan Affiliate Companies to purchase Nissan's at a no hassle price.
VPP Pricing allows you to take home a new Nissan for less than dealer cost!
NMAC Lease specials and financing are still available at VPP prices!
How do I qualify?
It's as simple as providing proof of employment at Nissan or one of many Nissan Affiliate companies. A pay-stub or company photo-id will work as proof.
Once you've provided proof of employment with Nissan or an affiliate company, one of our knowledgeable Sales Associates will walk you through the process of getting your Claim ID and purchasing your new Nissan at a no hassle price.